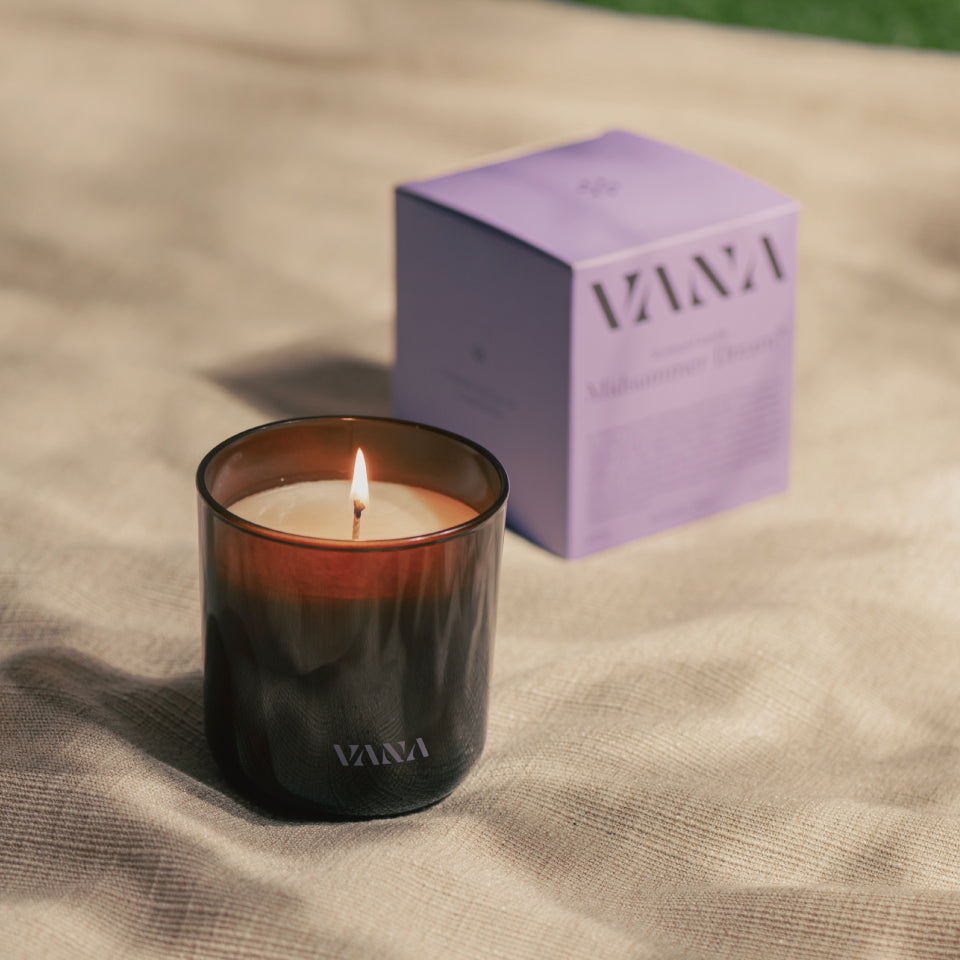 Midsummer is here, the longest day of the year. Winter is far away and people gather to celebrate the returning light, the beginning of summer. Leaving the cities behind, longing for the lush countryside. Children pick seven different kinds of flowers and jump over seven hedges – all in total silence, or the magic is broken. Tonight, the flowers will lie under their pillows, while they will dream about the person they will spend their life with. Or so they say. Outside the night and the darkness hesitates, the sun refusing to set. And children will keep picking their seven flowers for generations to come.

It's simply a Scandinavian custom.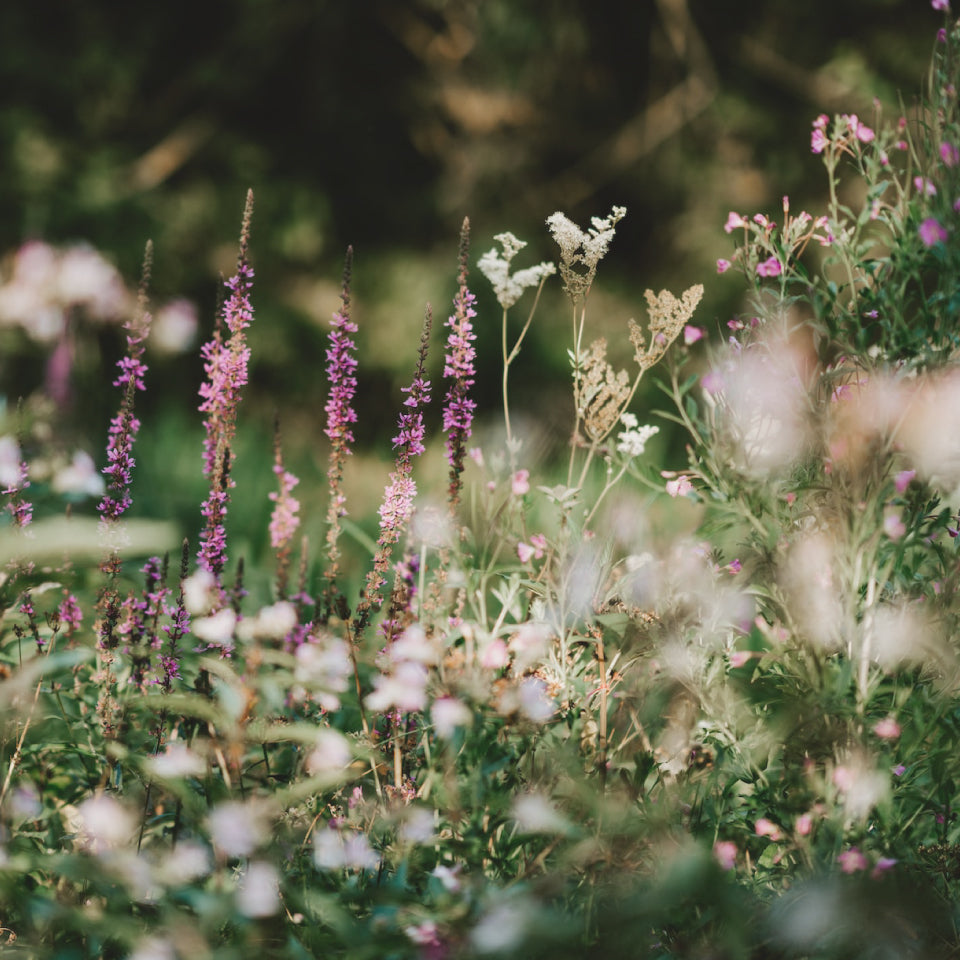 Scented Candles & Diffusers Fragrance Notes
Top: eucalyptus, coconut, cherry
Mid: cashmere wood, anise, lactone
Base: musk, lily of the valley, amber

Body Care Scent
Green, lilac, lily of the valley, magnolia, geranium, neroli and sandalwood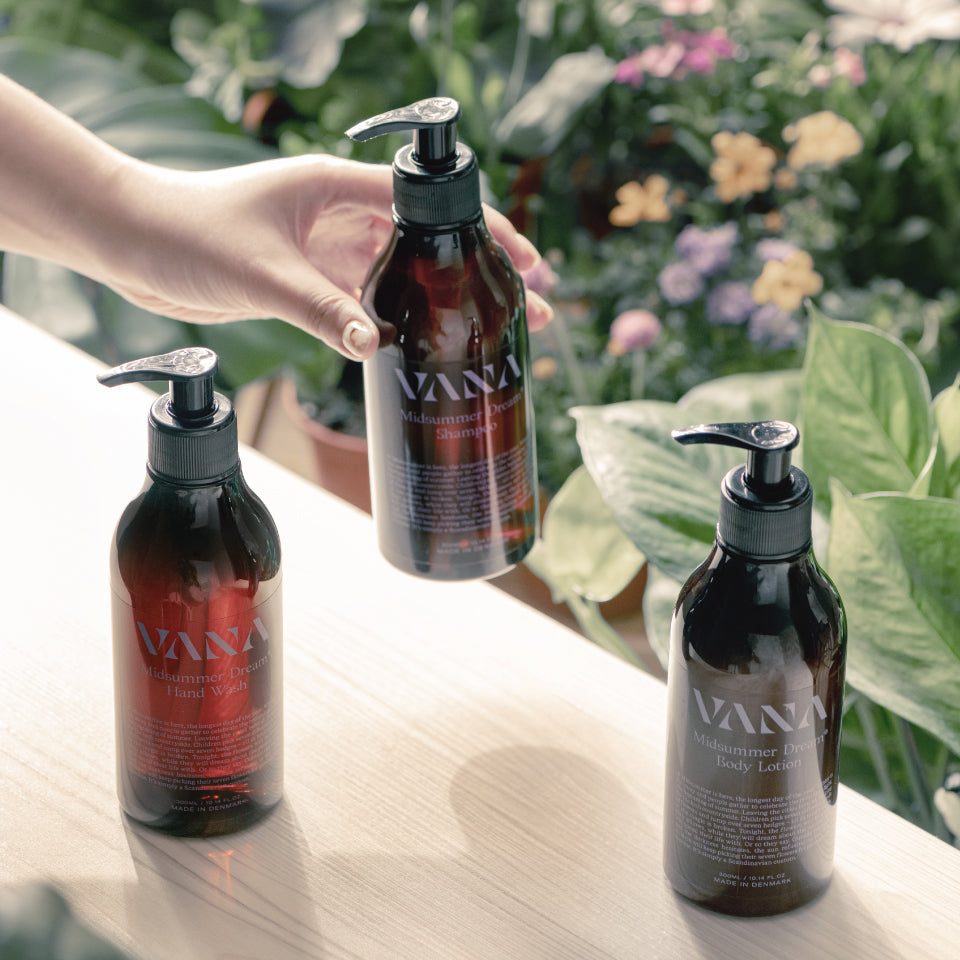 Like a cast of magic spell we managed to include 7 herbs as an ode to our Midsummer Dream custom, to celebrate daylight and the thriving of life. It also serves as a homage as the Scandinavian custom includes picking of 7 flowers and jumping over 7 hedges. fragrance notes give out a quite green and watery sense with a mix of floral and wood that recreate the midsummer day experience. start by cleansing your hand, and your hair that'll be crowned with seven flower wreaths and last but not least body lotion you put on before diving into golden slumber. we make sure your midsummer dream visits.