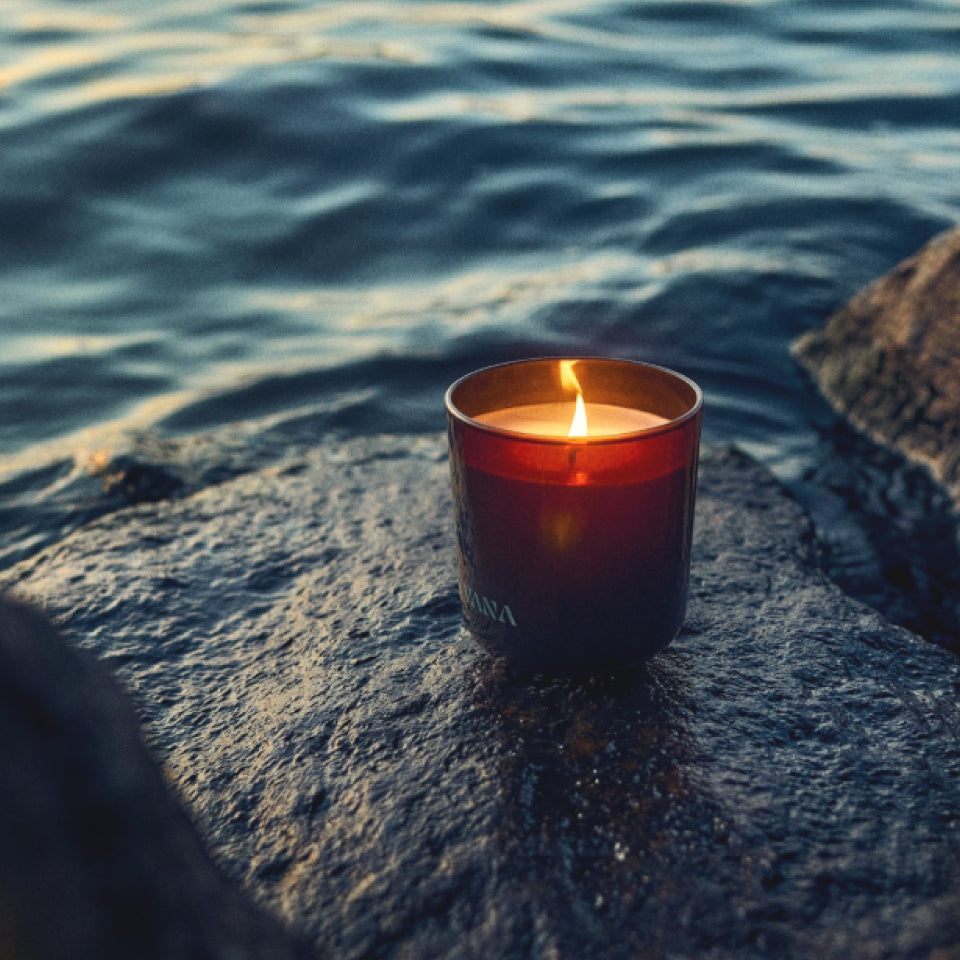 It's said to relieve stress and pain. Improve circulation and boost the immune system. It's said to make you feel reborn, refreshed. Ready for whatever awaits you. It's time to take a deep breath and gather courage. Sinking down in the dark water makes your body react, every inch is wide awake, ready to escape. The sensation is indescribable, incomparable. A few strokes and the cold is bearable. Nature is all around, clouds whirling by in the sky. The wind blowing gently in the trees. The scent of frozen flora and rich fir fills the air. Until spring, people will go winter swimming – an exhilarating escape that boosts body and mind.

It's simply a Scandinavian custom.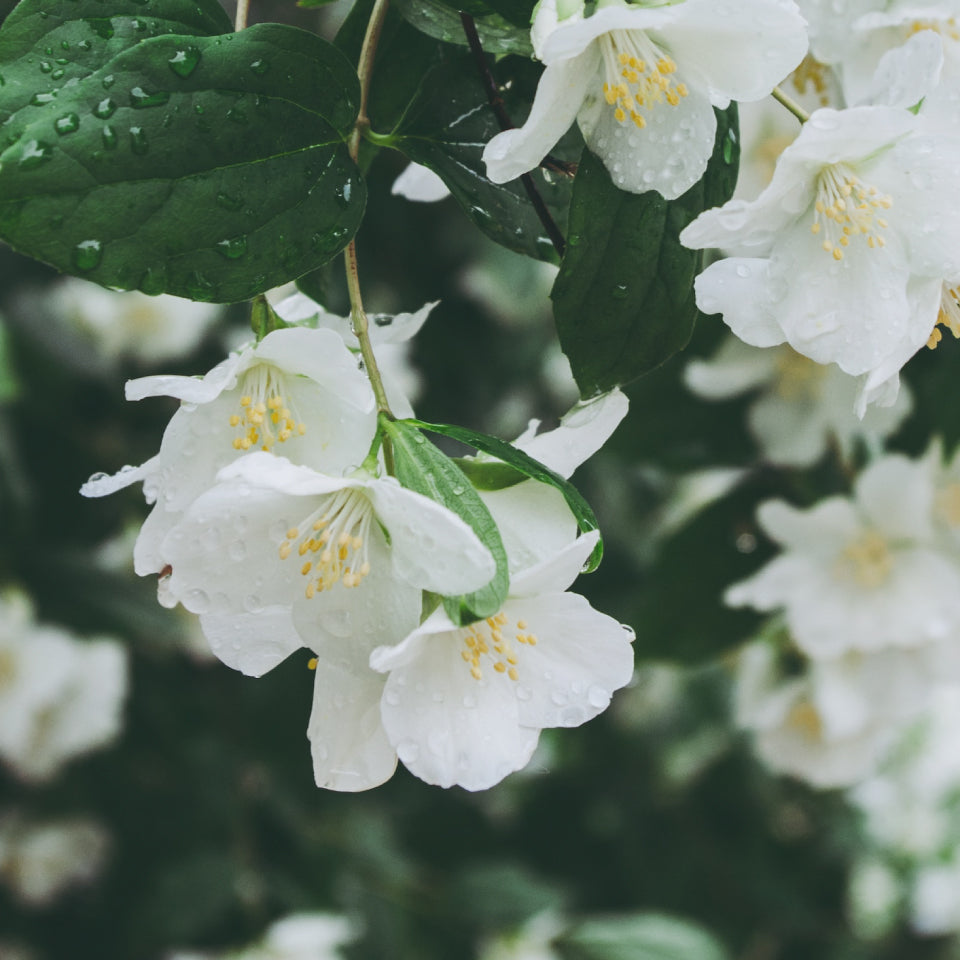 Scented Candles & Diffusers Fragrance Notes
Top: bergamot, orange, violet
Mid: lily of the valley, jasmine
Base: musk, moss, amber

Body Care Scent
Fresh herbal splash, notes of herbal and fresh water.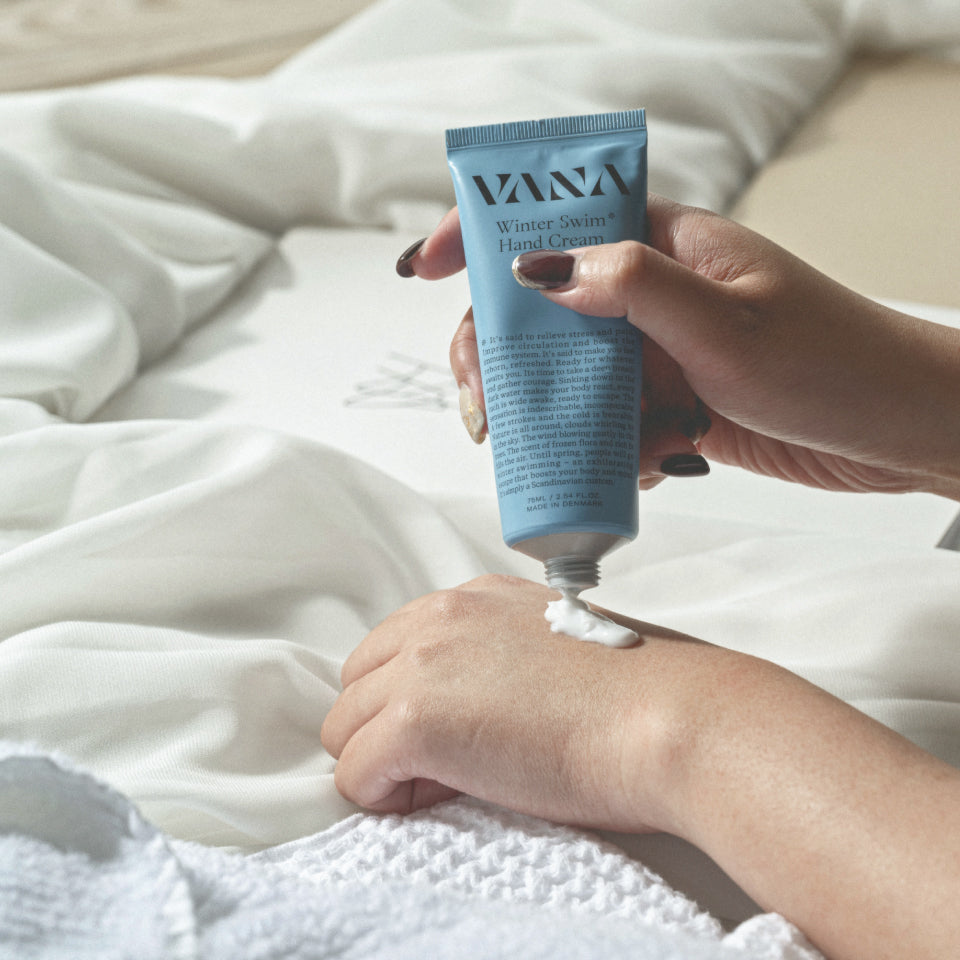 Just as a Winter Swim by the lake could reset your body and mind, ancient grains found in the Scandinavian wilderness such as oat and wheat are full of nutritious benefits that nourish, rejuvenate and restore your skin. We include facial, hand and body products to complete your full pamper ritual as an ultimate "Winter Swim" unique experience. fragrances are carefully selected with herbal and watery notes that are a splash of freshness to accentuate the custom.